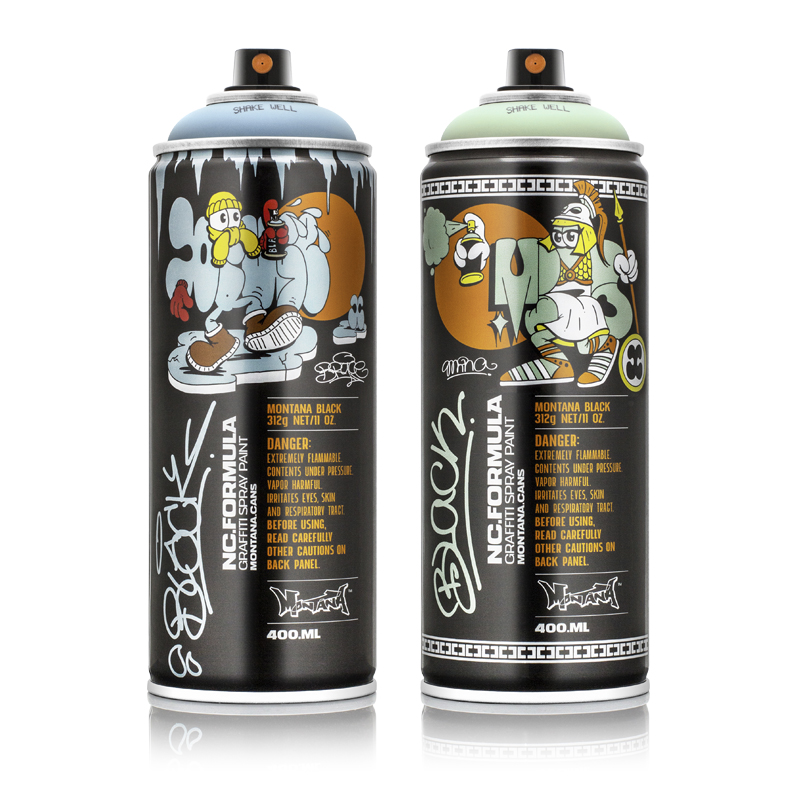 The next Montana BLACK Artist Edition is out now! No. 15 features not just one artist, but in fact the much loved German/French artists dou, Mina & Bruce. Packing double the punch of a normal limited edition release, the colors chosen this time from the Montana BLACK 400ml High-Pressure Line are BLK 6310 Olymp by Mina and BLK 5200 Ice Blue by Bruce. With their uncanny knack of being able to marry classic graffiti, a love for throw ups, humour in cartoon like illustration, all with just the right amount of style, it is an honour to be able to release two such impressive cans in one release.
---
WE GOT 99 PROBLEMS, BUT COLORS AIN'T ONE
MINA and BRUCE. If you don't know these names yet, then you will not forget them after seeing this post. A painting duo that are not afraid of color and able to combine classic, modern and naive graffiti with an uncanny sense of taste and style. Backed up with the technical skills to suit any territory or situation, when armed with Montana BLACK no grey surface is safe.